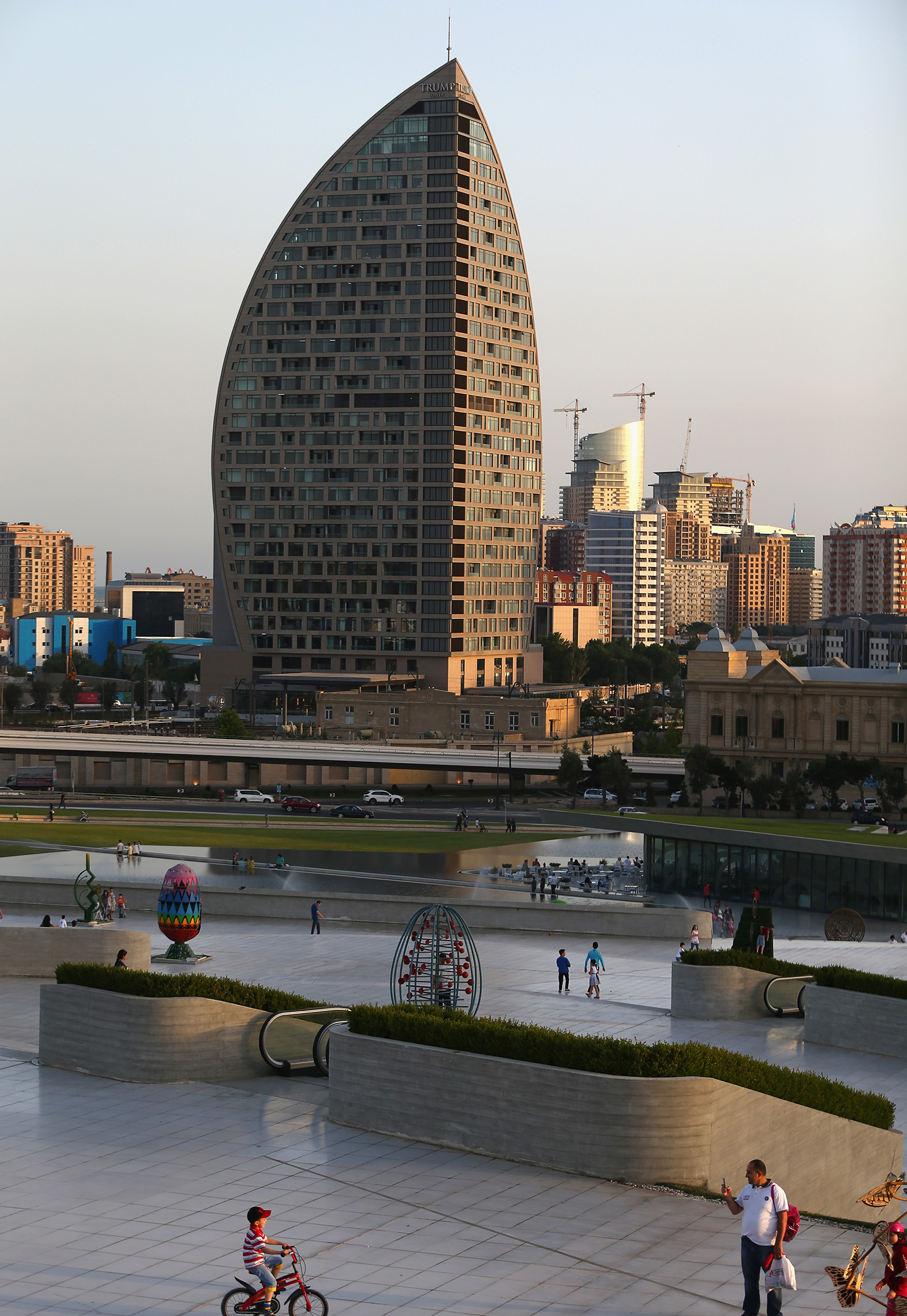 Photographer: Michael Steele/Getty Images
The latest issue of the
New Yorker
has an
Adam Davidson piece
linking the Trump Organization, corrupt Azerbaijani officials, the Iranian Revolutionary Guard, and the Foreign Corrupt Practices Act (FCPA). It's worth a read, but it is very complicated. The TL;DR is captured here:
The Foreign Corrupt Practices Act, passed in 1977, forbade American companies from participating in a scheme to reward a foreign government official in exchange for material benefit or preferential treatment. The law even made it a crime for an American company to unknowingly benefit from a partner's corruption if it could have discovered illicit activity but avoided doing so.
The Trump Organization's
definite
ties to corrupt Azerbaijani officials and through them,
possible
ties to the Iranian Revolutionary Guard are not new news. But hopefully this article and the Trump Administration's continued Iranian warmonger will put this back on the radar, because there's a lot more than smoke there.